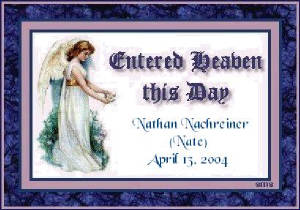 Now cracks a noble heart. Good night sweet prince: And flights of angels sing thee to thy rest! ~Hamlet~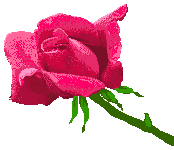 When they fall,
They fall for you.
From the moment we met,
Till the end of time.
You are the beginning...the end,
No matter what happens in between.
Your memory remains.
And they fall infinitely...uncontrollably...eternally,
And without end.
Till we are together again,
The pain will never cease,
Eternal love never dies.
What we had will never be replaced,
No matter the journey ahead.
What once was here,
Is now only a void inside me.
Searching for answers...but lost,
Knowing that what was,
Will never again be.
And what might be now,
Will only be a saddened memory
Of empty tears no longer cried.
By: Jeff Holle
Thank You, Jeff, for allowing us to use this beautiful poem.
"When I come to the end of the road and the sun has set for me. I want no nights in a gloom-filled room, why cry for a soul set free? Miss me a little but not too long, and not with your head bowed low. Remember the love that we once shared, miss me...but let me go. For this is a journey that we all must take, and each must go alone. It's all a part of the Master's plan, a step on the road to home. When you are lonely and sick of heart, go to the friends we know. And bury your sorrow in doing good deeds, miss me...but let me go."
UNKNOWN AUTHOR
.:*When I Am Gone*:.
When I am gone, release, let me go.
I have so many things to see and do.
You must not tie yourself to me with tears,
But be thankful for our beautiful years.
I gave you my love, but you could only guess,
How much you gave me in happiness.
I thank you for the love you each have shown,
But now it's time I traveled alone.
So, grieve awhile for me, if grieve you must,
Then let your grief be comforted by trust.
It's only for a while that we must part,
So, always remember the memories within your heart.
I'll never be far away, for life goes on.
And if you need me, call me, and I will come.
Though you can't see or touch me, I'll be near,
And if you listen with your heart you will hear.
All my love around you soft and clear,
And then when you must come this way alone,
I'll greet you with a smile and say, "Welcome Home".

I Believe
Every now and then soft as breath upon my skin
I feel you come back again
And it's like you haven't been gone a moment from my side
Like the tears were never cried
Like the hands of time are holding you and me
And with all my heart I'm sure we're closer than we ever were
I don't have to hear or see, I've got all the proof I need
There are more than angels watching over me
I believe, I believe

That when you die your life goes on
It doesn't end here when you're gone
Every soul is filled with light
It never ends and if I'm right
Our love can even reach across eternity
I believe, I believe

Forever, you're a part of me
Forever, in the heart of me
And I'll hold you even longer if I can
The people who don't see the most
Say that I believe in ghosts
And if that makes me crazy, then I am
Cause I believe

There are more than angels watching over me
I believe, I believe

Song by Diamond Rio
"The Mention of His Name"

The mention of his name,
May bring tears to my eyes,
But it never fails to bring
Music to my ears.
If you are really my friend,
Let me hear
the beautiful music of his name,
It soothes my broken heart
and sings to my soul.

Author Unknown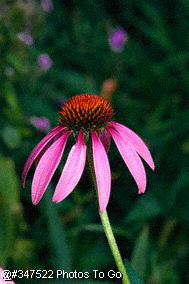 LEAVE NATE A FLOWER. CLICK THE GUESTMAP BUTTON BELOW.
Leave a flower for Nate by clicking the Guestmap button above. (The one that says"Place Your Pin")
Song playing: Slipped Away by Avril Lavigne
View my Guestbook
Free Guestbooks by Bravenet.com